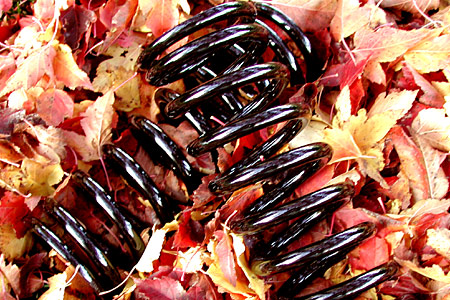 It's Fall and spring is just around the corner!
(stiffer rear springs that is ;)

What a great month! The weather's been great and the car is on the road - ALMOST DAILY! I've been having a blast driving it whenever possible to get the "bugs" out before winter. With each drive it just keeps getting better. My goal is to have it looking and working flawlessly by spring. I suppose then I'll have to find a new project ;)

In case you missed it there's a new ride-along video on the site of one of the first drives. Now that I have a few more miles under my belt I think I'll share a couple more driving impressions. First of all It's all about the motor. Depressing the throttle is like opening the gates of hell (my brother says hell's gates are much more tame). If you aren't careful to gently ease into it you could end up in the the back seat of the car ahead of you. It's WAY over-powered!
Did I mention it's fast? It's sofa king fast it's scary - but fun at the same time! My wife screamed the other day when we launched left her office at lunch. She doesn't think it's that fun - must be a female thing because all the guys love it and only a couple ladies have come back wanting more. The thing just wants to run. None of this lolly-gagging around crap, it wants to eat blacktop and spit it out behind it. I think I should invest in a good radar detector.
Speaking of the road behind it... here's a shot of the video "rearview mirror".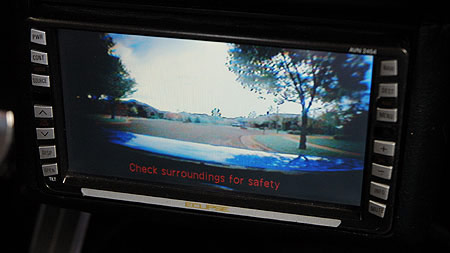 Only in South Dakota!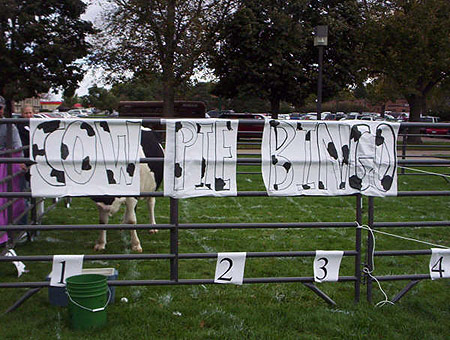 Cow Pie Bingo anyone?
My daughter sent me this from college. You can guess the way it works but my question is this... how do they get the cow to go? It could be a long game!
Taking Pictures


Meet one of my best friends and a driving force behind the scenes at Project33.com - my camera. The pinstriping was done at SEMA last year by pinstriping legend "Hot Rod". Both sides have his unique signature. It definitely gives it a personality of it's own.

One of the magazines asked if I would send them some photos of the car. They wanted high resolution digital images so I borrowed my friend Dale's Nikon D70 - 6 mega pixel SLR. Returning it was one of the most difficult things I've ever done!

I shot photos for two days straight at sun up and sun down and a few in between. Several hundred of them.



I picked out a dozen or so to send off and hopefully the magazine will like them. Speaking of new photos, there's a new desktop on the Fun Stuff page. Here's a small example of one of the many photos taken over the weekend. This one wasn't good enough for the magazine (because of the glare and trees in the reflection) but I like it anyway :)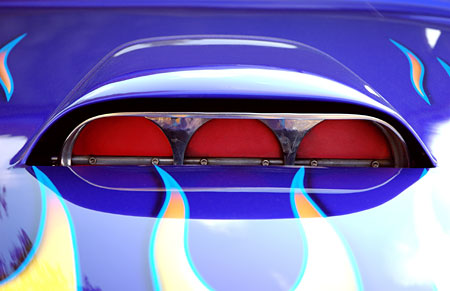 Guess I should have cleaned the butterflies before snapping the picture but hay, it's a DRIVER!
Today's my wife's birthday so I'm taking a break from the garage but hope to install the new stiffer rear springs tomorrow and see how they work. Then I'll need to see if I can wipe the perpetual grin off my face! RRR! :)