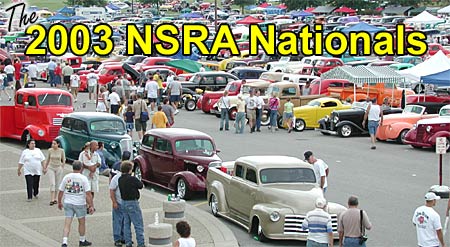 We're back home from the 2003 Street Rod Nationals in Louisville, KY and raring to get back to work on the car! This year I took my lovely wife, Scooterina, with me. (if she knew what I just called her, she'd kill me ;)
Taking Lisa along was nice. Not only did we have a great time, now SHE has the street rod bug too! All the projects on her (my) "honey do" list like refinishing the kitchen table and faux painting the main floor bathroom, have been put on hold until the car is finished. I guess you could say she has placed the car at the top of her list!
The weather was great this year and as always, there was a ton of cool stuff to see. It seems that each year you see higher caliber cars and more of them. Years ago a car like Project33 would have stood out in a crowd - anymore its just another car. After scouring the fairgrounds in search of a way to make my car stand apart from the rest, I've come up with a plan… I'm going to leave the customary "for sale" sign off. It should really stand out, being the only one without one ;)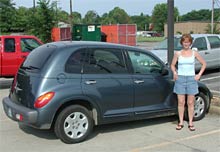 We flew to Louisville and rented a car to get around. We were supposed to get a Dodge Stratus but when I jokingly pleaded with the lady at the rental booth to upgrade us to a convertible for no extra charge (because it's a bazillion degrees below zero where we come from, so we can't own convertibles) she felt sorry for us and "upgraded" us to a PT Cruiser. I don't want to offend the PT Cruiser fans out there but I'm not so sure it was an upgrade. They need to put some power in that puppy! It was a slug.
| | |
| --- | --- |
| This Durango was parked out in the exhibitor's lot and gave me some ideas for our Durango. Too bad ours is all wheel drive - the big and little tire combo could definitely cause a problem. Anyway, it was one of the best-looking Durango's I've ever seen. | |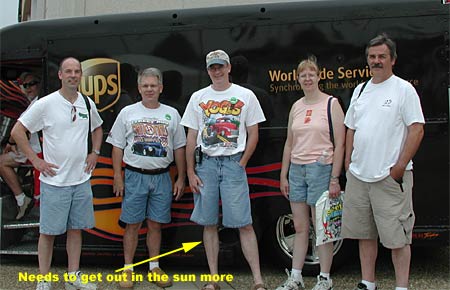 This year's UPS truck photo includes (from left to right) Mike, Bob, Scooter, Donna and Larry. Several others left before the photo was taken. It was nice to see everyone, some for the first time and others once again. Donna and Larry came all the way from Alaska to shop for parts and ideas for their future project! Can you imagine having to pay for UPS 2nd day shipping on everything you order? Larry can. It runs about $150 shipping for a 40lb package. It takes great dedication to build a rod in Alaska but on the bright side he can drive in constant daylight half the year! (Photo by Scooterina)
Bob added the caption at the bottom. I know, they look like Colonel Sanders rejects :)

I always stay about 40 miles outside of Louisville and drive in each day because I love the scenery! Kentucky is such a huge contrast to South Dakota. Everything is green, there are hills and trees and smooth roads! This photo was taken somewhere south of Elizabethtown. After the show we spent a couple days sightseeing and really racked up some miles in the process. If there was an interesting road, we took it! In all our travels we never found a gravel road - they were all paved. I'm sure there's probably some gravel somewhere in Kentucky but nothing compared to South Dakota! This would be the place to own a street rod!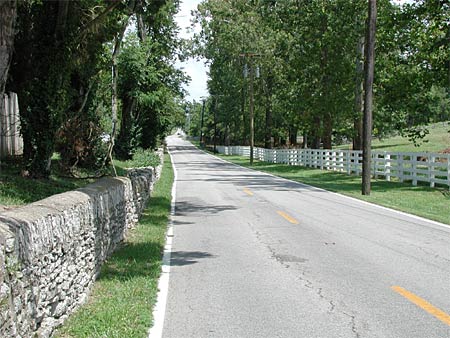 A friend of ours lives in Bourbon County, North of Lexington. She grew up in Sioux Falls with dreams of being a jockey. She realized her dream would never become reality when she was nearing six feet tall and decided that owning her own horse farm in Kentucky would be a more obtainable aspiration. This photo was taken near her farm - she's living her dream.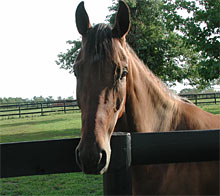 This is my friend Cat. For some strange reason he liked licking my elbows. I miss that ;)

Until next time - Keep your elbows out of the sugar jar!
Scooter